Liquidity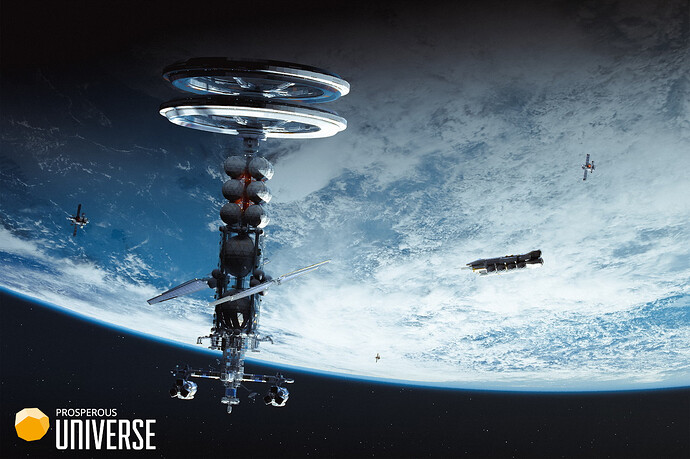 Release date
The LIQUIDITY release will be released on July 26th, 2023
General Notes
The Liquidity release will introduce new loan templates for private contracts, an updated company rating system and leaderboards!
If your APEX console is stuck in a loading state after the update, please make sure to refresh it once after the update to ensure you got the latest version.
New features
Leaderboards

Under the new LEAD command, you will find a variety of leaderboards. Finally you can track your progress and compare it to other players!
APEX Representation Center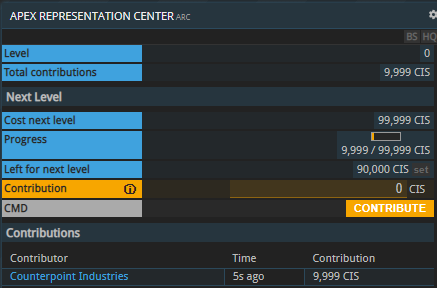 One of the new leaderboards refers to the APEX Representation Center, which is a new "show-off" feature accessible via the ARC command. Invest currency to upgrade your ARC and compare your status across the whole universe!
Loan contract templates
New custom contract templates in CONTD allow you to create loan contracts.

There are three new loan contract templates to choose from:
stable loan: A loan contract with a stable repayment amount and decreasing interest.
annuity loan: A loan contract with fixed installments.
interest loan: A loan contract where the installments are only made up of interest. Full repayment occurs with the last installment.
Improved company rating
Each company now has only one rating instead of three. The new single rating is based on how much "contract value" players actually fulfill of the contracts they close. This means the rating takes into account the monetary value at stake. For example a 10,000 NCC loan will actually impact the rating much more than buying a handful of rations for 500 NCC.
Changes
Recent contract partners are now shown as suggested recipients of contract drafts in CONTD.
Relevant locations from active contracts (e.g. pick-up or delivery) are now auto-suggested as destinations in ship flight controls (SFC).
The destination selection in SFC now shows suggestions when the input field is focused, without having to type any characters.
When planning a route in SFC you will now see a percentage of how much fuel will be used.
The Building Repair Assistant (BRA) now optionally takes a base address as a parameter and will then open with that base pre-selected in the drop-down.
BRA is now available as a context command in BS and BBL of each base (with the respective base address as a parameter).
FIN now uses endless scrolling and can display more than 100 bookings.
When trying to fulfill a condition on a contract where termination was requested by one of the parties, the game will now display a warning and require a confirmation.
New players (in their first week of playing) will now be warned about investing commodities into population infrastructure projects.
Increased CX order size limit.
Balancing
This time we're focusing on making some (right now) niche approaches and recipes more viable:
Made hybrid habs more area-efficient:

HBB: 15 → 14 area
HBC: 20 → 17 area
HBM: 22 → 20 area
HBL: 25 → 22 area

Made PP2 B-fab recipes more viable alternatives:

BDE: input 75 PG → 60 PG
BSE: duration 0.25 days → 0.22 days

Made INS/HSE recipes more efficient to not disincentivize settling on extreme climate planets quite as much:

INS: output 20 → 24
HSE: duration 0.65 days → 0.4 days

Made Orchard recipe variants using SOI more efficient:

PIB: output 10 → 12 (duration 0.65 days → 0.7 days)
HOP: output 15 → 18
GRA: output 5 → 6
Changes to ship parts:
Increased max. g factor provided by high-g seats
Reduced fuel usage of advanced and hyperthrust STL engine
Increased thrust of hyperthrust STL engine
Increased charge speed of high- and hyper-power FTL reactors
Increased effectiveness of heat and whipple shields
Ship repairs now use 25% fewer hull plates and shields, but also require SSC
General:
Increased HQ production bonus
Fixes
Fixed BRA sometimes not being able to grab the correct building data. It should now consistently work for all bases.
Fixed command search not working for words at the beginning of a command description.
Fixed "insufficient storage space" error message not showing when trying to delete a CX order.
Fixed faction contracts sometimes requiring the provisioning of 0 units of a commodity.
Implemented snapshotting for several additional actors to improve performance and loading times.