Hello
My user name is Alex_Ringess ingame.
I'm connecting to the game with Opera.
The game worked well until now.
Each time I try to connect to Apex Console, I have a blank screen.
FYI, I made few COLIQ recently.
This happened when I've got a notification. The screen then refreshed and I've got a blank screen.
I tried to connect with Chrome and Edge, and my regular browser (Opera) both in public and private session and I've got the same blank screen.
I provided a screen shot of the blank screen and of the Opera console.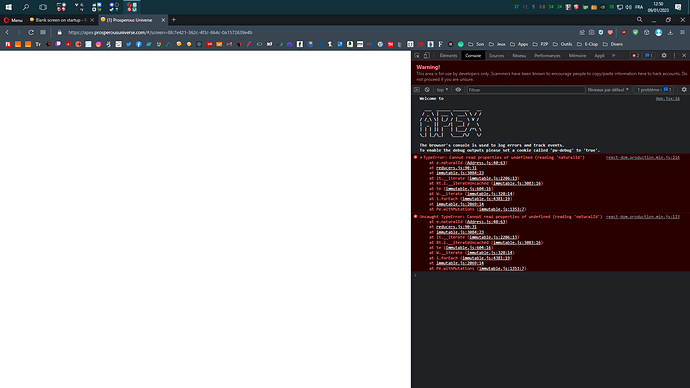 Please help.