My fellow Promitorians,
Welcome to the first ever "State of the Planet Address".
I've conveniently labelled it "#10" because that is the issue of the population report I am talking about - and it makes it look like I've done more of these if you're not paying attention.
Population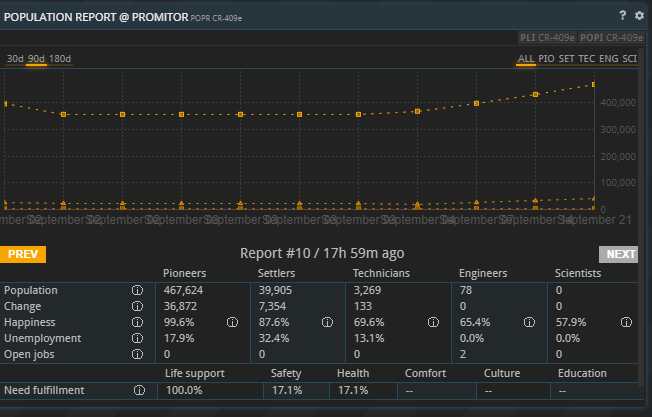 We've had some seriously good growth for our populations - 44,359 people in total. That's a crazy high growth rate. We also have almost as many people as the Republic of Maldives!
I think the 0.4% of pioneers who are not happy are those who are soon-to-be-emigrating to Katoa to be with the rest of the unsatisfied buggers.
Infrastructure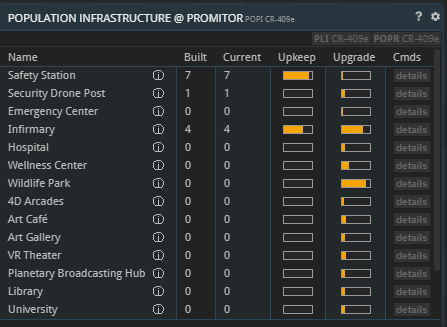 This past week has seen our safety station reach level 7, and our Infirmary reach level 4.
OFF is now regularly available on the market (when I haven't bought it all), whilst SUN is still growing.
Supplies for the Infirmary are dwindling, though there appears to be growth in this area too.
Hopefully this coming week will see the Security Drone Post reach level 2 and the Wildlife Park finish construction.
Financials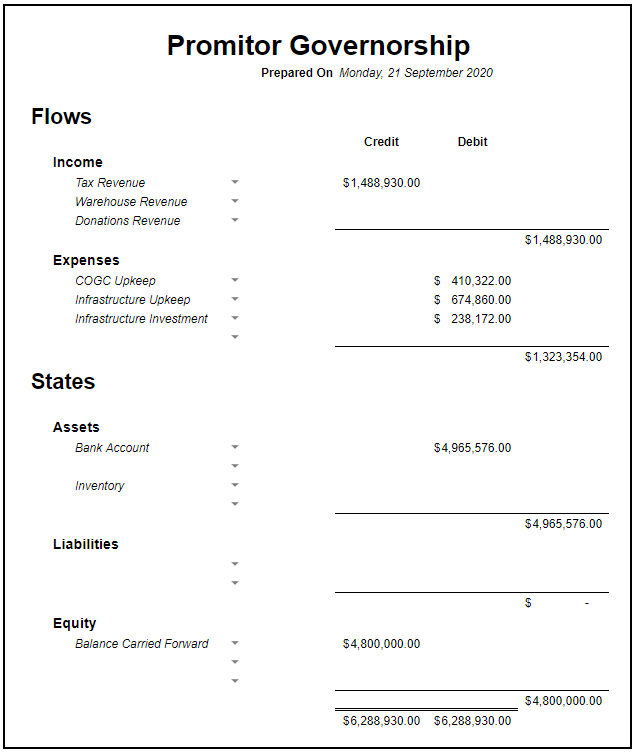 I've received another dividend payment (503,970 ICA), and purchased more supplies for our infrastructure.
I need to get prices for TUB, STR, FER, FOD, DEC, SOI, and HAB. Please let me know in the comments below some reasonable prices I can use. I'll list purchase orders once pricing is available.
Feedback
If you have any suggestions for what you would like to see in these reports, or you would like to apply pressure to your local governor to do similar things, leave a not in the comments below!