The problem
Planets in game currently look like this: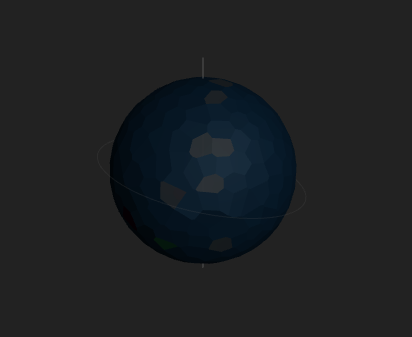 This is what could be most generously described as "boring". Prosperous Universe could do better to make planets more appealing.
My Solution
Replace the 3D model of the planet with a 2D Image.
Commission a library of planet images, and re-use these for various planets depending on the planet parameters. For example a fertile planet could pick from a library of 5 "earth-like" planet images, a gas giant could pick from a small library of gas giant images, and a planet with high temperature could pick from a small library of lava worlds.
Commission unique illustrations for the starter worlds, and certain named worlds - for example, Promitor, Montem, Katoa, Etherwind, Prism, Verdant, Umbra etc.
What could this look like?
Planets like Promitor or Etherwind:



Cold planet


Hot Planet


Non-fertile planets like Prism or Umbra



Gas Giant


Disclaimer: I do not own the rights to any of these images.
Why 2D?
3D assets are more expensive and time consuming to create, and generally lower quality. I am not opposed to 3D, I just know from experience that well done illustrations can be much prettier and the benefit of "going 3D" is basically non-existent.
3D Alternatives
There are options out there including asset packs that can be purchased economically such as this:
That being said, I assume it would be difficult to integrate assets like this into a browser game like Prosperous Universe. Getting the shaders, textures, and everything else working in WebGL would likely require a lot of development time. This is why I suggested 2D options.
What about plots?
These can be hidden from the user, or alternatively removed from the game entirely. This is not a feature that I think adds anything to the game, and in many cases it subtracts. Plots would make little sense if the planet has surface features, as one would not be able to build a base on a plot that is in the ocean, at the polar ice caps, etc.