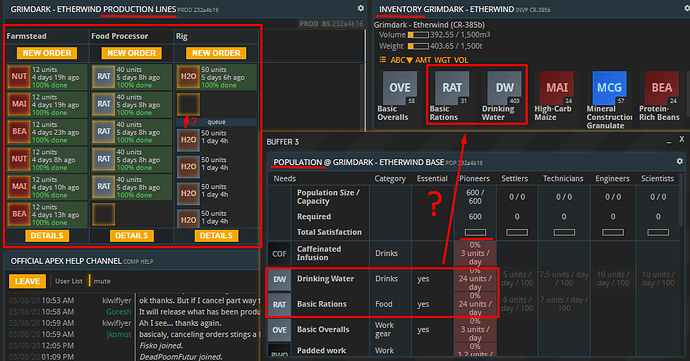 Sorry, this is not really feedback, more like a support ticket. I just couldn't find a dedicated support communication channel.
So, it is been around 5 days since what looks like my population and production lines froze, production orders won't return their results (I tried cancelling a couple of 100% orders but they didn't return anything), new orders won't move into production, population seems to ignore my stocks of essentials and satisfaction is stuck at 0%.
Is there anything I can do to un-bug my colony?