2020 sucked.
In 2021 we are going to show 2020 how much it sucked by beating the crap out of 2021.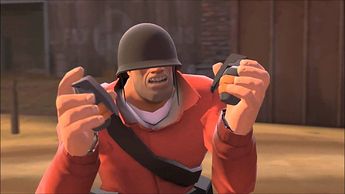 The new year is also the best time to impulsively commit to a fitness regime - by doing this together we can share in each other's victories to help drive us to keeping up with our goals!
During 2021 we will be participating in challenges for multiple bodyweight exercises.
For the first week of 2021, we are doing 7.26 (rounded) of each of our chosen exercises. For each subsequent week, we will be incrementing our weekly target by 7.26. So our first 4 weeks' targets will be:
Week 1: 7
Week 2: 15
Week 3: 22
Week 4: 29
These values can be adjusted linearly in levels. Level 0.25 is an increment of 1.815, whilst level 3 is an increment of 21.78
Bodyweight exercises that fit this format well are
Pushups
Pullups
Crunches
Squats
Dips
Lunges
Star-jumps
Burpees
We've got a group on Fitocracy so we can track all of our exercises and get (real) fake internet points.
And because we are a bunch of (soon to be buff) nerds, we've got a spreadsheet template to help with data mining.
Safety always comes first, so focus more on proper form than on total completed. We can change levels throughout the year if necessary.
If you can't do a pushup yet, you can do them against a wall or table, or do them on your knees - the same goes for other exercises. There's no shame in doing what you can - the most important thing is to participate!
If people are keen, we could choose a charity (or charities) that we could raise money and awareness for by completing these challenges.