Official flag by [UL] wyago | WW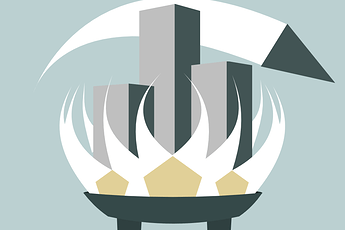 Greetings from Ementior
Arclight Frontier is centred around Ementior(AM-783c)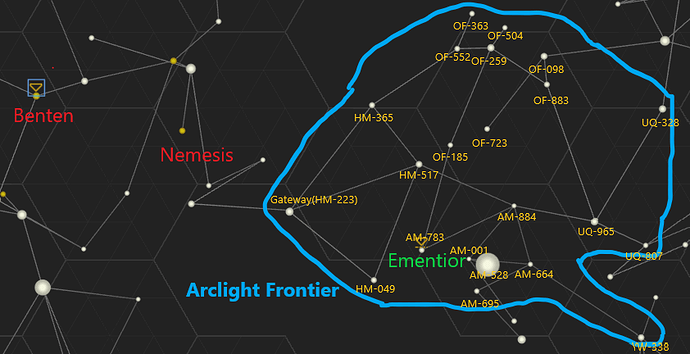 Why Ementior?
The NEO faction is one of the most powerful factions in the game due to the rare combination of FEO and LST on Montem and the constructor option being one of the most powerful starts.
Like Montem, Ementior is the only tier one world to have ALO and LST on the same planet, which allows construction of tier one and two buildings, and also allows expansion to other worlds.
Ementior also has a nearby fertile world in HM-049b, two jumps away, which also possesses Silicon, needed to make glass.
Due to the new starter planets being farming/water planets, now more then ever a construction-based CX and starter planet is needed.
Participants: Currently, Frostwood, Haestrom
If you want to be listed please post below and I will add you.
Focus system:: AM-783
Focus Planets:

Ementior(AM-783c)
Tier: 1
Resources:  ALO, LST, MGS(trace), AMM(trace)
Current Pop: 7916 Pioneers, 1638 Settlers, 2 Technicians
Current Infrastructure:  SST, INF, Local Market.

HM-049b(3 jumps from Ementior)
Tier:1
Resources:  H2O, SIO, AMM, O, Fertile.
Current Pop: 986 Pioneers, 4 Settlers, 1 Technician
Current Infrastructure:  Local Market

OF-259d
Tier: 3(INS, HSE)
Resources: LI, HAL
Current Pop:???
Current Infrastructure: None

Faction Target: CIS/Castillo-Ito Mercantile